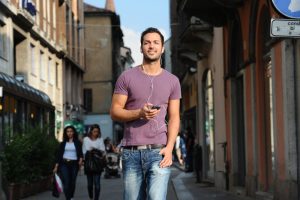 It's been great this year having a number of English accent students rejoin SpeechSchool.TV.  In particular, their speech assessments show they have reached an excellent level of spoken English.  Their previous training put them in good stead.  Now they're looking to polish a few areas and refresh the course, sometimes after four or five years.
English accent training requires ongoing exposure and practice.  This enables you to tune your speech to the Standard English accent and neutralize or reduce your own accent.  SpeechSchool.TV has the leading English accent course which is taken by students from all around the world.
The course works by training students in all 50 sounds of the Standard English accent and then providing ongoing exposure, practice and training in real world situations.  Students can download the recordings and listen in their own time, practicing their speech.
Some students want to achieve a complete and neutral English accent like Prince William, whereas other students simply want to reduce their own foreign accent.  Accent reduction can be useful since it helps students be better understood, no matter their language background.
The course is also popular in the United States, with students from a variety of Asian, Indian, Hispanic and African backgrounds wanting to soften their accent.  By learning Standard English speech, they're able to reduce their accent and develop a clear mode of speaking which is effective and well regarded in America today.